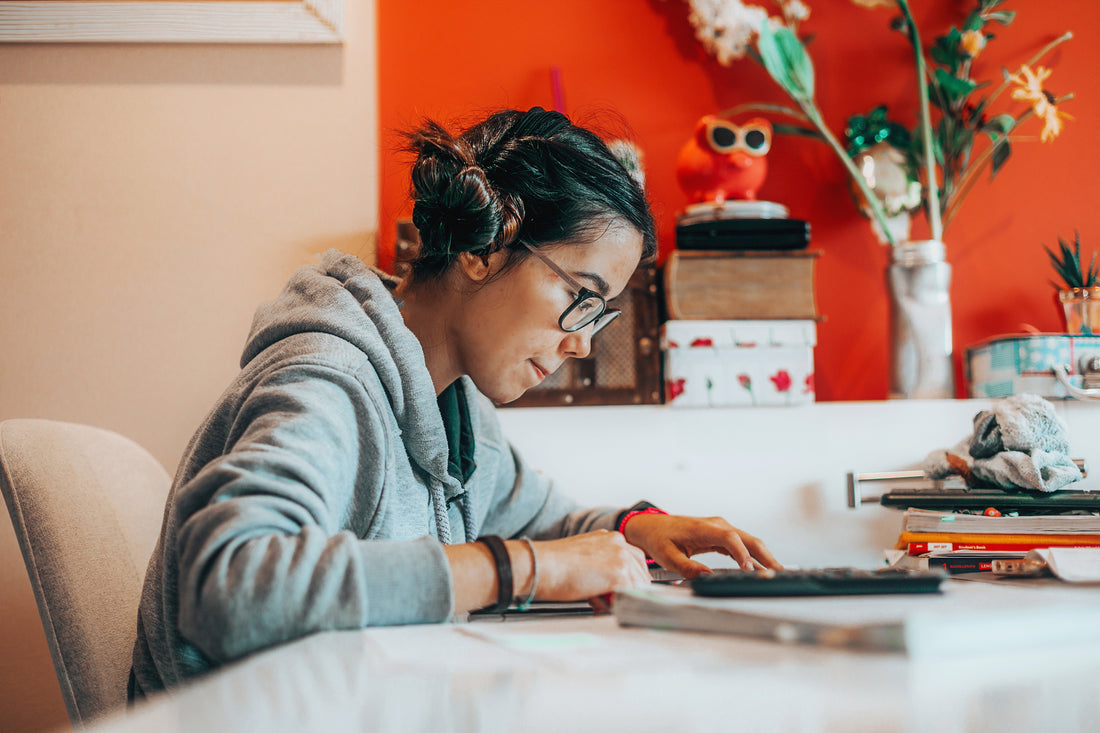 Thinking differently about resources
I've been involved in schools for a long time — for more years than I wish to count!
The way schools have thought about resources in the years of my involvement has changed dramatically. But the most dramatic change I have seen has occurred since the pandemic really took hold, and classes simply couldn't function the way they had always done. Online delivery of classroom content became the norm in that time frame.
Why we need to think differently about resources
Really, up until lockdown 2020, we'd only seen a smattering of online content utilised in the day-to-day of classroom learning. Some classes used Google Classroom, but mostly in-house. Some schools dabbled in a little bit more online and
blended learning
to give their students flexibility. But suddenly, due to the need presented by Covid-19, classroom devices brought with them the possibility of a more adaptable classroom. This was a classroom that could function from most locations and provide at least some consistency in learning when physical barriers made it impossible to meet in one location. There was a lot of haphazard learning taking place in just trying to translate the classroom context to an online environment – but where would we have been without that option?
Something related that the pandemic showed were the
discrepancies between different whānau and their ability to access and engage with online content
. It became apparent that there isn't the same access to devices and internet across different schools and communities. Many factors in homes make simply 'learning online' not as easy as it sounds. Space requirements, stress due to job loss and other contributing factors, mental health challenges and social changes that were difficult to adjust to – lockdown brought much to a head.
Couple this with individual learning preferences and you soon start to see that thinking through classroom resources is a complex equation. We've known that students have different preferred ways of learning for a long time, but delivery of learning to meet these needs has always been a difficult balance to strike. If we shift everything online, the cost will be high. There's no replacing a teacher, and there's no replicating those face-to-face bonds no matter how many online chat spaces or video calls students have access to.
The days of lockdowns are largely behind us, but schools have an ongoing issue with staffing because of illness — and disruption in education and learning is now the norm. Everyone turning up most of the time for the usual delivery of classroom content and relying on typical resources just doesn't happen consistently anymore. Now we see
rising truancy numbers
, and we can't afford to default to the way things have always been done.
Haphazard shifts to try and replicate classes online aren't a good solution.
It's a new time in learning, and the only option for schools now is to think differently about resources.
The answer is providing flexible options
If a student wants to be out getting work experience, we need to be able to also offer them a way to not drop the ball on their class learning.
If someone is sick and/or in isolation, they need options that mean they're not just completing a couple of worksheets or missing out entirely. The best-case scenario is that their learning has continuity wherever possible.
If you're teaching at a pace that means all students can't keep up, how can you give those struggling a way to take things at their own pace? How can you allow those who are ahead of the crowd to make consistent progress that isn't held back by teaching to the majority?
Flexible learning options through a range of resources is how. Flexibility is a nice idea, but isn't it going to take more of a teacher's precious time to establish?
What's needed is a way for teachers to be able to easily navigate what they need to meet the individual needs of the learner, and to be able to personalise delivery. What's needed is an organised system of resources specific to Aotearoa New Zealand, that are bite-sized chunks to work in with aspects of the curriculum. What's needed are affordable resources that give students options.
Seeing this need is a huge driver for LearnWell
What is needed is a one-stop-shop that provides all types of education solutions for teaching and learning. These solutions need to be provided alongside some good advice, with support from others in the sector to implement it.
We're encouraging you to think differently about resources – but we have put a tremendous amount of energy into thinking this through as well. We've heard from teachers and learners across the sector that they want options for print and digital learning that work in harmony with one another. Teachers want resources that still give their learners what they need, while taking some of the load off them. They want support right there when needed.
LearnWell provides the most comprehensive range of print and online resources for New Zealand schools and learners.
Our partnership as the market leaders for print and digital products
to meet the needs of today's schools is more than a full suite of products. Our combined expertise creates new avenues for innovation. Every day we are working on new resources for both print and online to provide a more supported learning path for the learner. These resources meet the challenges faced by teachers due to curriculum changes, NCEA review and weaving mātauranga Māori throughout teaching programmes. The content of LearnWell resources does some of the work of teaching, allowing teachers the ability to offer more individual pathways for their students.
Contact us now
and we'll give you a guided tour of some of our resources and show you how they provide the flexibility to change your classroom, and give you back more time to focus on the individual learner.