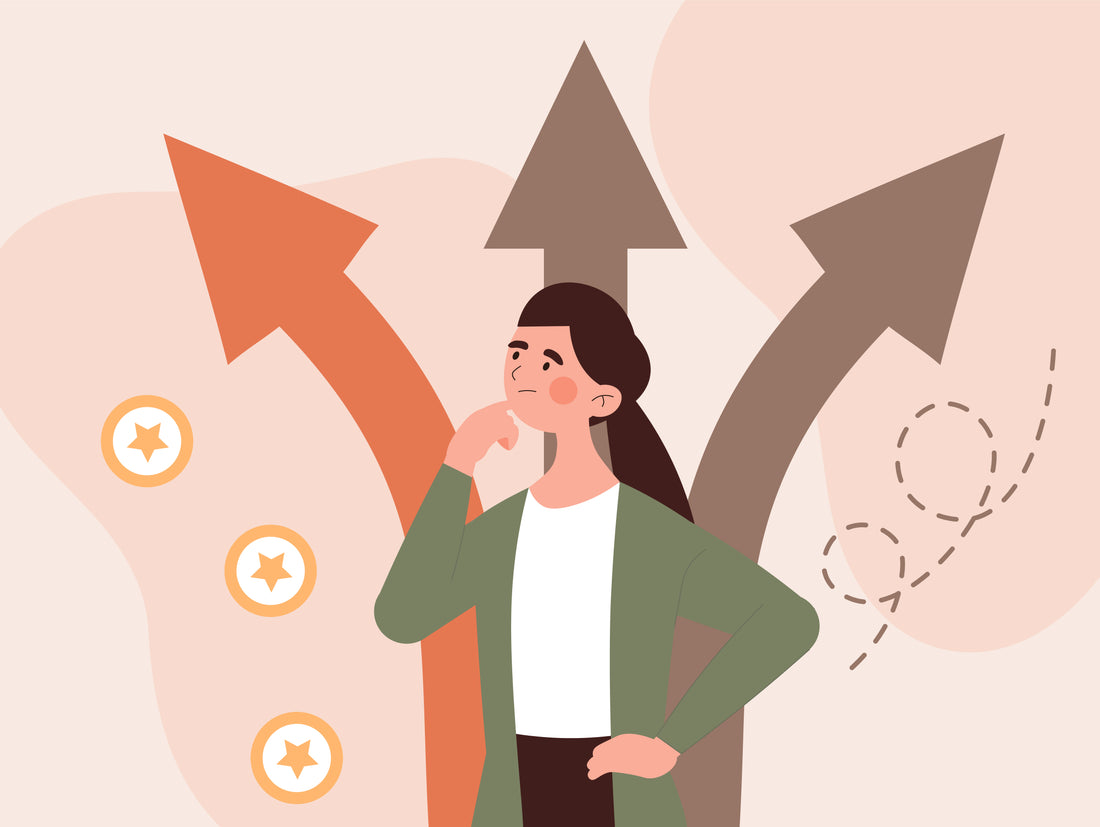 Not engaged: helping NZ secondary students who have low school attendance
Regardless of the factors we can list that contribute to New Zealand's current truancy crisis, what can't be denied is that the traditional school classroom model is falling short for some learners.  NZ school attendance is low, and it's been low for quite some time now.
As well as a supportive school environment, whānau and community involvement, many secondary students need flexible learning options if we're to keep them in education.  Some will want or need to work.  Others will have family commitments that school won't take priority over.  Still more may not be able to thrive in the classroom model for myriad reasons.  When their NZ school attendance is low, we need to take a look at how school can meet them where they're at.
For senior students this is especially important.  There is plenty of research showing that employment outcomes are compromised for students who leave school and are not employed or in education before they are 22.  We need to have ways to get them to think about the future from their earliest days of secondary school.
Helping NZ students with low school attendance to stay engaged
Teachers want to see their students thrive in life, both during and after school.  This period of getting ready to leave and moving on past schooling years is crucial for our tamariki.
Collectively, we need to work towards helping our young people manage or move past learning and classroom barriers for the best possible outcomes.  Keeping them in school is not always going to be possible.  However, letting them leave without their education has to be an option that is weighed up carefully.
Disengagement from school occurs long before students actually leave.  It usually starts with a pattern of turning up some days and not others. NZ students with low school attendance will often not have the equipment required in the classroom for learning.  Their social agenda may also be their first priority.  There is a lot at stake once they hang up their school bag for the last time, so we need to catch this pattern of behaviour and do our best for these students.
Practical ways to help
Here are two practical ways you can support students who are not turning up to class regularly, whatever the reason.
1. An individual learning plan, with specific resource recommendations
Often at-risk students come across as disruptive and difficult.  When a student is repeatedly displaying behaviours that make them appear this way, take note. These students need recognition of their learning challenges and a tailored plan put in place.  Piling on the work to help them 'catch up' seems reasonable and helpful but is often a recipe for disaster. 
An individual learning plan sees the learner in unique circumstances and provides a roadmap for them to achieve realistic outcomes.  It serves as a foundation to come back to when the busyness of everyday teaching takes over.  It clarifies the goals and gives a reference point for involving others, including additional targeted support. 
Resource them well
As part of an individual learning plan, it can help to offer students and whānau educational resources.  The best resources enable the learner to work through key learning in an easy-to-understand and independent way.  This sort of empowering learning can be extremely beneficial to the at-risk student.  There are many resources available and where possible, attending subject-specific regional conferences can give insight into the options.  LearnWell resources are learner-centered and go beyond many other educational resources on the NZ market.  They teach to Achievement Objectives and test a student's ability each step of the way.  LearnWell resources do not assume direct support in the subject is made available to the student each time they pick up the resource.
By offering resources that take the pressure off both student and teacher but enable both to clearly see progress and trouble-areas, you are giving a student back ownership of their outcomes.  It's key that NZ students with low school attendance can:
learn at their own pace and go over material independently as often as they need to 
learn at the level they are at presently, not where they 'should be at'
gain support as needed
find success and build confidence in their ability
receive feedback.
Ensure whatever route you head down with an at-risk student, they can remain engaged with their classmates and class happenings.  They need to feel they can come back without too big of a void at any point.  Collaborative aspects to the design of LearnWell Digital resources allow students to stay engaged with classmates and class activity.  This can happen regardless of whether they are physically present. 
Include ways to help them acheive NCEA credits in the individual learning plan
Exam time is crucial in a young person's life, and getting NCEA credits will open pathways to every young student.  When students are needing NCEA credits, AME Workbooks are a resource that many teachers and learners find invaluable.  Whether a student is in class every day or not, AMEs lay out exactly what a student will need to do to be successful.  Sandhya Kumar is the Head of Science at Napier's St Joseph's Māori Girls' College. She has said that her students enjoy using AME books throughout the year for both learning and revision. They're accessible to students of all levels - with sections for different topics, students can see clearly what they need to do to reach an external standard. Sandhya states that 'AME books are their greatest success'. 
We need to give our at-risk students every chance at success.
2. Career advice and assistance
Most senior secondary school students are a bit scared about what happens when school ends for them. This is understandable; it is a confusing space.  For them to value their education and the specific steps they need to take to succeed, they need to 'catch a vision' of their future lives from early on in the secondary years. 
 TEC research sums up some of barriers learners face when they are transitioning from school:  
Disruptions caused by Covid
Lack of confidence
Cost of study (real or perceived)
Lack of connections with their desired pathway
Lack of capacity to engage with career decision making.
Most learners could go straight from school to work or further study but have no idea what this work or study should be. Building a student's knowledge of pathways that are available and helping them to make informed decisions about their future is key.  We need to work towards helping them connect their school education into a bigger picture of life and options that are available.
An employment-readiness programme like LearnWell's Taku Haerenga places senior secondary school students on a journey to uncover what direction they wish to take.  This set of Year 9-13 resources empower students to make their own decisions and consider the outcomes of the choices they make.  Taku Haerenga can remove some of the confusion and fear with practical advice and skills, preparing the student for transition. It is beneficial that a bundle of credit-bearing units including literacy and numeracy, life skills, social skills and pre-employment skills are available as part of this programme.  
Find out more
We'd be happy to help you sort through ways LearnWell can help you or your students find direction in the secondary school years.  If we can recommend specific resources to help, or if you'd like to see a demonstration of Taku Haerenga or any other resource, get in touch.