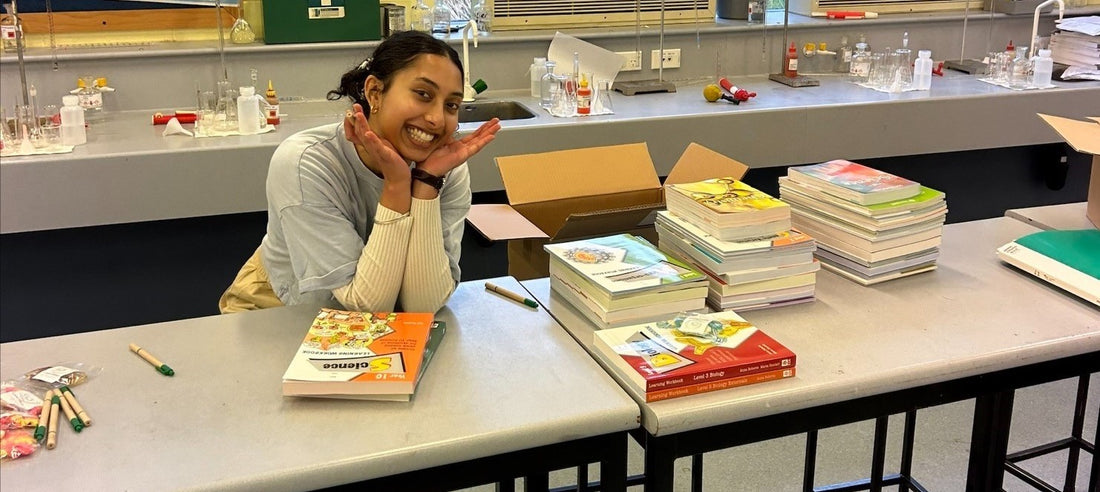 Working with Dr Murray Thompson to help tomorrow's teachers
Dr Murray Thompson is HoD Science at Dunedin's Logan Park High School, and Co-Chair Exec for Secondary Chemistry Educators of New Zealand.  He is also a great support to many student teachers.
Teaching isn't for the faint of heart, and the work that teachers do can never be overstated. Here at LearnWell, we support those studying to teach our school-aged tamariki. Recently we sent some resources to Murray to add value to the great work he does with student teachers.  We also took the opportunity to talk to Murray about teachers, their training and how they use resources. 
Murray, can you tell us a little bit about your role at Logan Park High School?
I am the HOD of Science and Chemistry as well as a dean with responsibility for the pastoral care of ¼ of the school.
How does mentoring student teachers fit in to your role?
I have two separate roles in this: I am employed by the UOCE as a Professional Practice Fellow to teach the Chemistry Teacher Trainees. I am also used as an associate teacher when/if trainees come to Logan Park on practicum.
Tell us about what it's like to be a student teacher at this point in time. What are the differences to when you were training? What are some of their main struggles?

There are many more challenges for teachers now that did not exist before. Students are used to having everything at their fingertips (on their phone). A teacher has to compete for their attention against so much. Students are also much more "needy" and less resilient than in the past.
I find that now we have fewer difficult students but many more students with difficulties.  Therefore, a teacher's role has expanded and we are required to do a lot more nurturing alongside our teaching and there is no training for that in the current Initial Teacher Education.
What do you see as the most important aspects of educational resources that teachers will want to implement into their classroom programmes?
What teachers need and want is good quality with lots of variation in approach and format.  But what we need is affordability. 
What types of resources are useful for student teachers to have access to?
Anything and everything, generally they know the subject matter but not the curriculum so they have no idea how in depth (or not) any explanation should be so the widest range of resources they can access to show what is at each level the better.
No one textbook or workbook covers it all or has an explanation that works for all so a range is the best. LearnWell resources are excellent as there are several in each area by different authors and so trainees have a lot to work with. These types of resources give the students a clear guide as to what the required level is and also good ideas as they start to build their own resource bank.
Thanks, Murray for sharing your thoughts and nurturing our new generation of teachers. Ka pai tō mahi!
The right resources can help you achieve the right outcomes in your classroom or personal learning.  If you know a student teacher, we are here to help them navigate resources that are NZ-Curriculum specific. Email us at sales@learnwell.co.nz