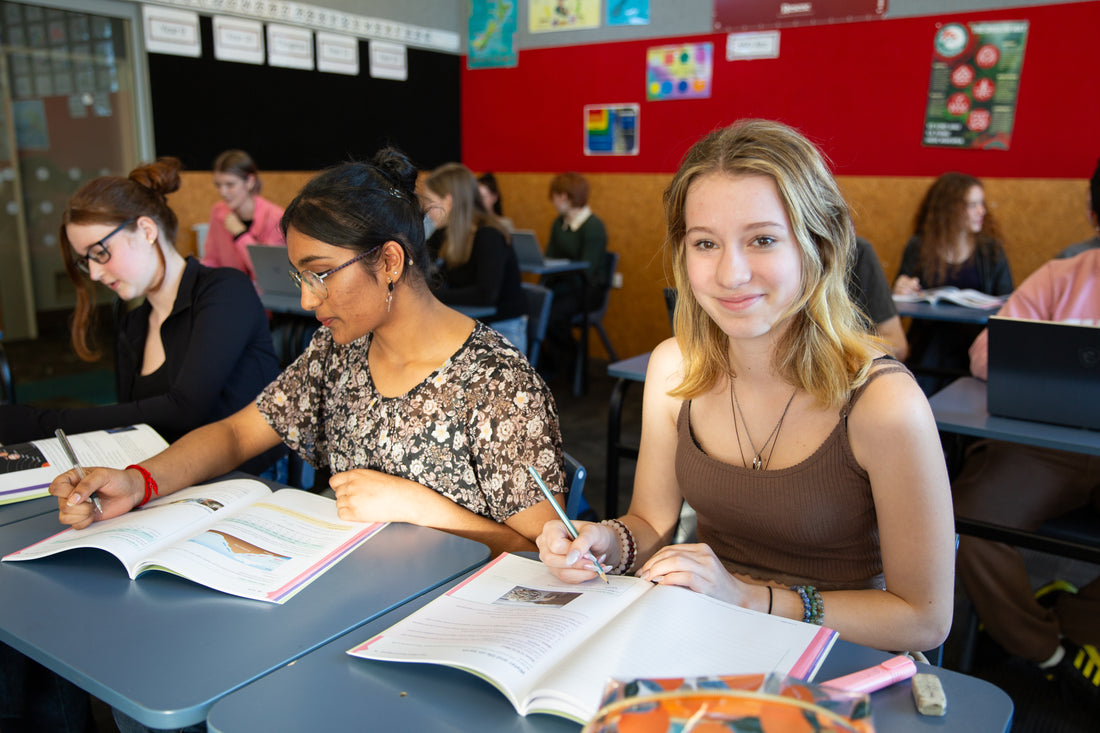 LearnWell responds to NCEA Level 1 changes
In early October, the Ministry of Education confirmed that New Zealand's National Certificate of Educational Achievement (NCEA) Level 1 updates were all now available. The ongoing nature of the review leading up to this point has a huge effect on teachers. Integrating new standards is a challenging time.
In terms of providing resources to learners that fit the new standards, we here at LearnWell want to do it once and do it well.  Our aim is to ensure that learners, parents and teachers have the best information to work with and not just a stop-gap measure. With the confirmation of changes coming late in the year, we have had to prioritise our efforts.  Currently in development are our new Science and Commerce standards, which will be followed by numeracy resources.
We have taken time to reflect on what you will require from a resource.  As always, our decisions are based on seeing the learner at the centre, ensuring that students and teachers can rely on the information and tasks (and have a great learning experience!)
We know you will be excited to see these resources as they become available. Many of the new NCEA standards map onto our current Level 1 resources and these are still available. We have mapped these for you by subject.  
About the new standards and LearnWell's approach
Each new subject in each level will have two externally assessed and two internally assessed standards, and each will be worth a total of 20 credits.  Learners will need to reach 20 literacy, numeracy, te reo matatini and pāngarau credits.  Find specific changes to the credits required for each level here.
The new standards have been summed up as being 'more robust'.  They mix required knowledge with a local context and mātauranga Māori (added insight from Māori knowledge). Though we've already started including more mātauranga Māori into our Learning Guides, we will be expanding the inclusion of this content.  As we bring Māori advisors even closer to the fabric of our resources, we will introduce learners to more examples and perspectives from Te Ao Māori. We've included Te Reo in resources developed over the past several years, but we will be able to widen its use in those resources currently in development and yet to come.   
Changes to NCEA Level 2 standards are expected in 2026, and Level 3 in 2027.  All levels will see some earlier changes than these dates, though.  Review these changes here.
What are LearnWell's next steps to prepare for NCEA Level 1 changes?
Our priority is new NCEA Level 1:
Commerce
Chemistry and Biology
Physics, Earth and Space Science.
In 2024 we will also begin developing other standards. 
Many of our current resources can still be used to support the new standards. 
What schools can do now
Since 1985 we've made resources available to schools, and we'll keep doing so!  We encourage schools to let us know which of our current range they want to use for 2024 and the volumes required.  Knowing this information in advance helps us to ensure we're prepared with exactly what you want when you want it.  Schools can preorder and pay later without hassle, and we can create a specific package deal as required.  
Get in touch today if you would like any more information.